Below you will find poetry chapbooks and links for purchasing them. One is available through the publisher (Dancing Girl Press), one is available here at my website, and one is sold out. I have a full-length manuscript written in golden shovels that is looking for a home as I write this.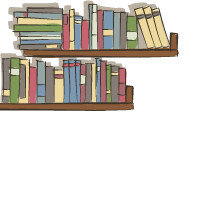 Aardvarks, Bloodhounds, Catfish, Dingoes
Abecedarian chapbook
Dancing Girl Press
$9 (includes domestic shipping & handling)
A slim volume of seventeen abecedarian poems; each is twenty-six words long, one for each letter of the alphabet, with the occasional exception of X, which just doesn't have many words to offer.
An example from the collection:
Azaleas, bougainvillea—
constellations drafting
ever fuller,
gracing home
in juicy
kisses, lips
moist, necks
of plantings.
Quivering roses
stir toes,
unearth vestigial
wonder. Explode,
yellow zinnias.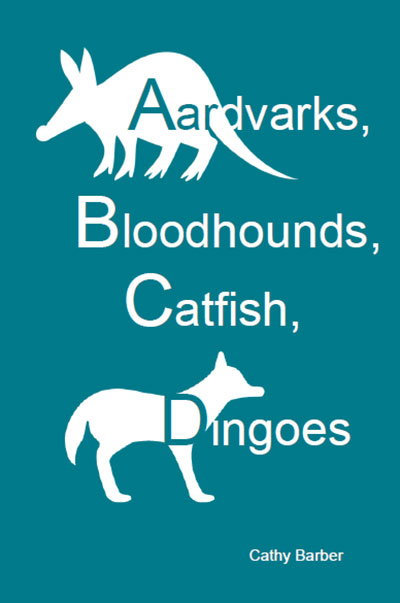 All We Hungered For
Free verse chapbook
Cover artwork by Jane McCreary
$14 (includes domestic shipping & handling)
Free verse chapbook printed by Small Poetry Press. As Clive Matson notes in his blurb, "Read Cathy Barber's All We Hungered For and be surprised by the raw, abraded world under the careful veneer of our lives."
From "Love Song: A Pantoum":
Someday you'll break your mother's heart.
You never lift a finger to help.
Is it too much to ask?
You'll never change, you.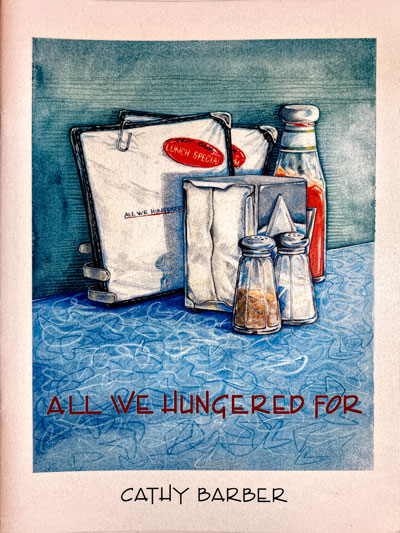 one drop of water and the glass overflows
Limited edition letterpress haiku chapbook
Cover artwork by Jane McCreary
Printed by Paper Crane Press in Half Moon Bay, California. Previously sold in Bay Area bookstores.
Sold out
Sample haiku from the chapbook:
Hot snake on a hot
     rock. The hawk's shadow offers
          a flicker of shade.